Hitler's Circle of Evil 1.Sezon Tüm Bölümler (1080p WEB-DL) DUAL Türkçe Dublaj indir
04.07.2019
/
Gösterim:

179
/
Yorumlar:
4
Ekle
Hitler's Circle of Evil (2018)
https://www.imdb.com/title/tt6600720/
Adı:

Hitler's Circle of Evil


IMDb Puanı:

8/10


Yönetmen:

Matthew Hinchcliffe


Ülke:

Birleşik Krallık


Tür:

Belgesel, Biyografi, Tarih, Savaş


Süre:

52 dakika dk.


Vizyon Tarihi:

02 Şubat 2018 (Hollanda)




Oyuncular:

Jonathon Michaels, Alisdair Simpson, Conan Sweeny, Steve Munroe, Vic Waghorn, Zivile Matikiene, Sara Raimondo


Özet:


Hitler's Circle of Evil, 3. Reich diye bilinen Hitler'in Nazi Almanya'sının yükseliş ve düşüşünü, Nazi Partisi üyelerinin kişisel ilişkileri üzerinden anlatıyor.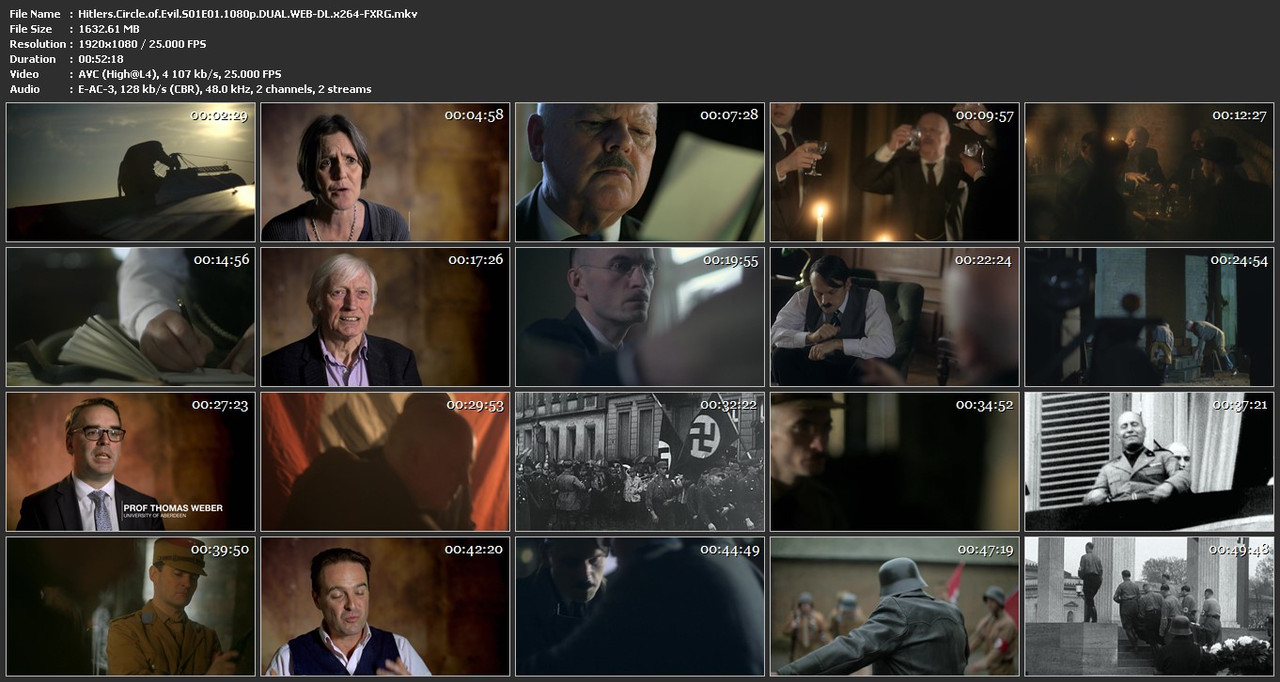 Değerli Üyelerimiz, Linkleri Görmek için Yorum yapmanız gerekmektedir. Yorum yaptıktan sonra Sayfayı Yenileyiniz.